Arthritis in Dogs: A Guide for Pet Parents
1st June 2020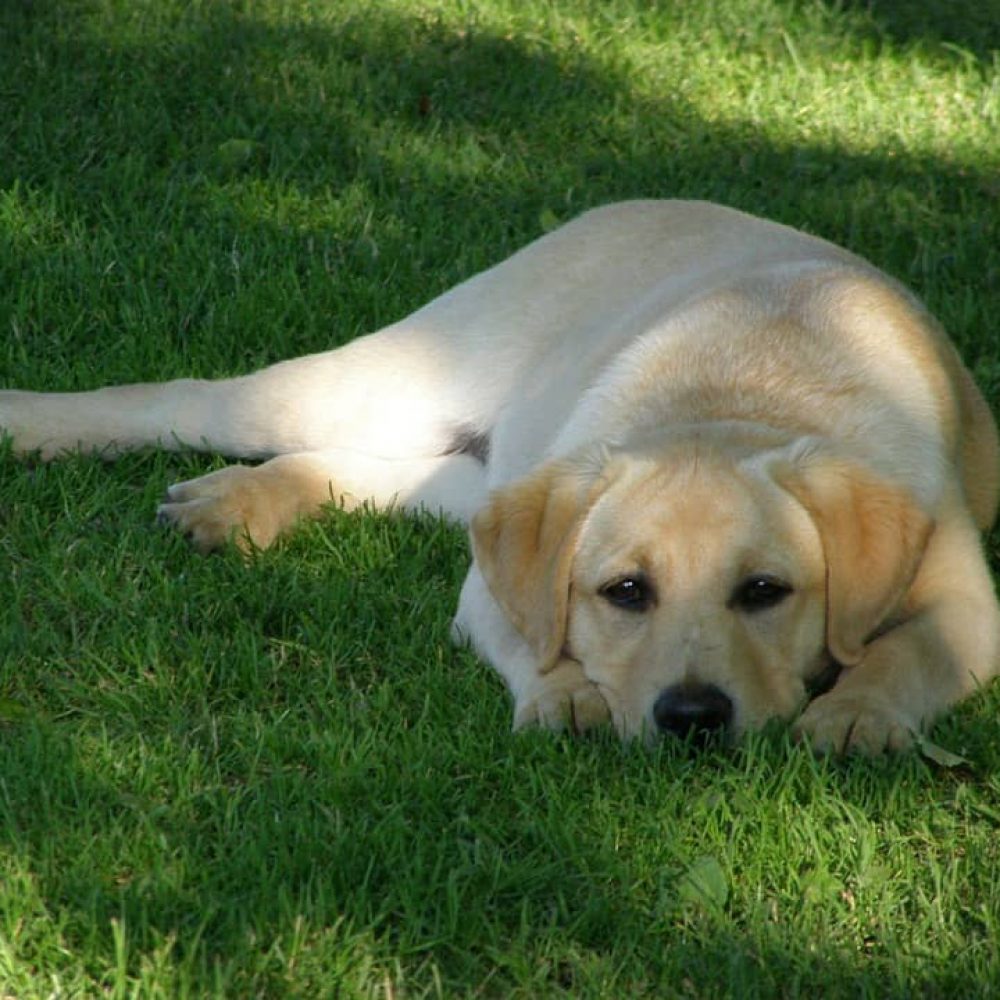 There are numerous treatment options available for arthritis in dogs, including joint supplements and anti-inflammatories. In this article, we'll discuss:
The signs of arthritis in dogs
How to tell if a dog is in pain
Best arthritis treatments
Breeds most at risk
The implications of arthritis, including life expectancy
Our pets are our best friends, and seeing them struggle can make us feel helpless. If you suspect that your dog or cat is suffering from arthritis, there are certain things you can do to improve their quality of life.
It's important to understand exactly what arthritis is. The condition is caused by the cartilage between your dog's joints breaking down.
This material serves to protect the ends of the bones, so its deterioration may cause the joints to swell and become stiff and painful.
Arthritis is the most common in older dogs – 65% of dogs over 7 years old will develop it – but it can affect much younger dogs too.
Animal health and wellbeing is the biggest motivation of the team at Physio-Vet. For this reason, we've created this guide to arthritis in dogs to help improve the health and happiness of all furry friends affected by this condition.
What are the signs of arthritis in dogs?
Arthritis in dogs causes pain, bad moods and a loss of energy. We'll explain how to spot pain in dogs in the next section.
Senior dogs are most significantly at risk of developing arthritis. Because of this, it's even more important to start keeping an eye out for signs of this condition as they approach 7 years old.
Whatever their age, if your dog has suffered poor joint health in the past – for example, if they have been treated for hip dysplasia or similar conditions – they will be more likely to develop arthritis than the average pet. Overweight pups are also more at risk.
Be sure to watch your dog carefully for symptoms and seek medical attention for them as soon as you notice anything. Catching the condition early can often make it easier to treat.
How can I tell if my dog is in pain from arthritis?
Signs of pain in dogs, particularly pain caused by symptoms of arthritis, include:
Reduced movement or lower energy
Sleeping more than usual
Less enthusiasm when playing
Reluctance to go on walks
Low mood or "grumpiness"
Aggression
Limping, or walking stiffly
Holding up a limb
"Bunny hopping"
Yelping when bearing weight on a certain limb
Licking certain spots more than usual
Muscle loss in certain limbs or muscle gain in the compensating limbs
Stiffness on rising
What are typical treatments for arthritis in dogs?
There are numerous ways in which you can help to improve the quality of life of a dog with arthritis. Firstly, we highly recommend adding supplements to your dog' diet to improve their joint health.
Regular exercise, weight management and a good diet may delay the onset of arthritis or even prevent the condition from occurring altogether.
What's the best thing to give a dog with arthritis?
Omega-3 fatty acid is great for both the prevention and treatment of joint problems. You can find it in pill or capsule form specially designed for dogs.
Green-lipped mussel pills or powder is great for this too.
All of the above dietary additions can also be found in specially fortified dog treats. Including them in your pet's diet is a safe, natural way to help strengthen their joints and improve their flexibility.
Another option is non-steroidal anti-inflammatory drugs (NSAIDS). These deal with the after-effects of cell damage caused by arthritis and pain.
Without treatment, the enzymes that are activated as a result of the damage can cause additional pain and inflammation. Giving your dog NSAIDS can help to block many of the enzymes that cause this and relieve pain.
What dog breeds are most at risk for arthritis?
Larger dogs – such as Labradors, Golden Retrievers, and German Shepherds, are most commonly affected by osteoarthritis.
What are the implications of arthritis?
While arthritis itself is not a fatal condition, a dog that suffers severely from this condition may experience significant side effects that impact its general health.
However, if you react quickly to any signs of the condition and include the right supplements in your dog's diet – either to prevent arthritis or treat its symptoms – then your pet will have just as long and happy a life as any other!
Can dogs live long with arthritis?
A reduced willingness to exercise and increased levels of lethargy can result in a dog becoming overweight and developing heart or circulatory conditions. This, sadly, could shorten its life expectancy.
The team at Physio-Vet cares deeply for pets of all shapes and sizes. We know how upsetting it is to see your dog in pain, so we hope that this guide to arthritis in dogs has helped in your understanding of this condition.
You can find further information about our treatments for arthritis in dogs here.
For more support, or to book an appointment for your pet, feel free to contact us today. We'd be very happy to help.