How to Prevent Cruciate Ligament Injury in Dogs
1st January 2021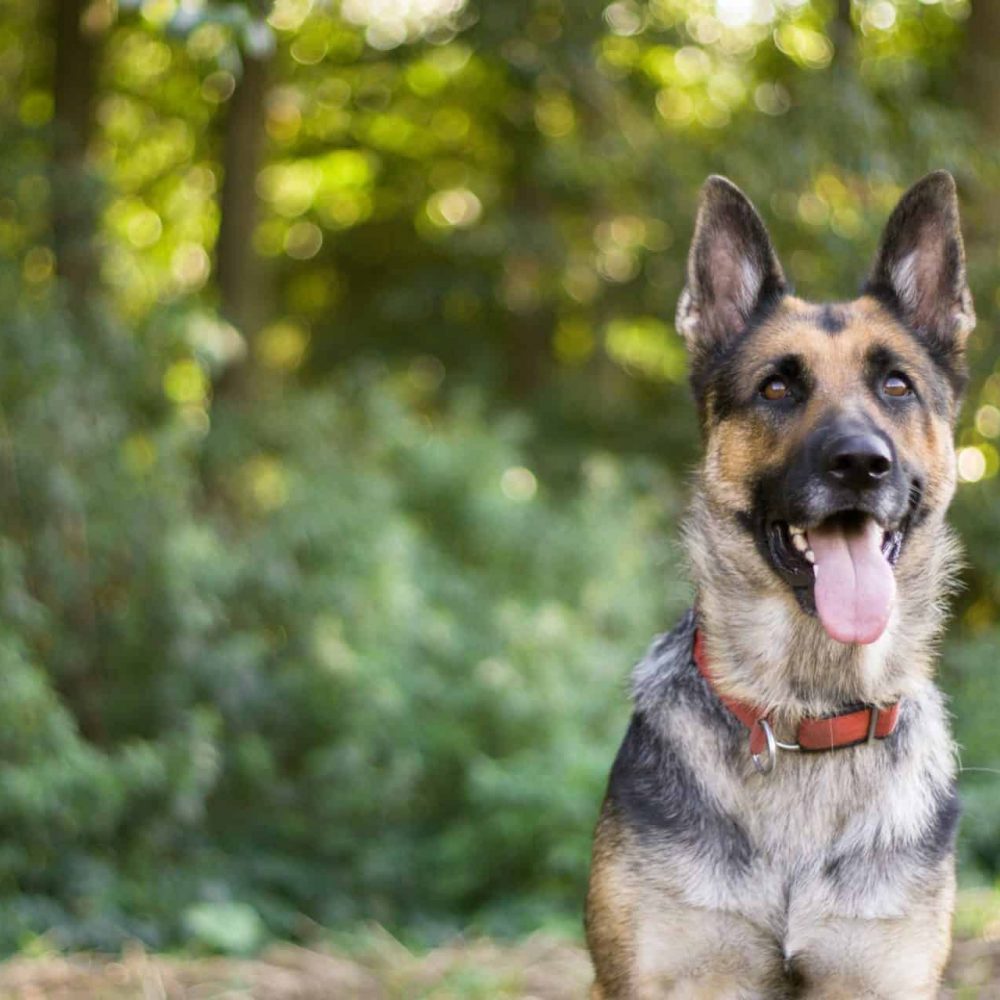 Cruciate ligament injury is a common condition that can severely affect a dog's health. Here, we'll look at the prevention of this injury to ensure better long term quality of life for your pet. We'll examine:
What is cruciate ligament damage?
Which breeds are most at risk from cruciate ligament injuries?
What are the common causes of CCL tears?
How to prevent cruciate ligament injuries
The term "cruciate ligament injury" in dogs usually refers to damage to the cranial cruciate ligament (CCL), which is similar to damage to the anteriorcruciate ligament in humans (also known as an ACL injury).
Even if your dog has already been treated for a CCL injury, you should continue to look out for symptoms throughout their life. Around one-third of pets who have had this condition on one side will experience it on the other side at another time.
Cruciate ligament damage will also make dogs more susceptible to other joint conditions such as arthritis later in life.
Physio-Vet's physiotherapy specialists and surgeons are highly experienced in the treatment of cruciate ligament injuries. They know that seeing your pet in pain can be very troubling and upsetting.
This is why they work hard on individual treatment plans to help your dog along the route to recovery if they are diagnosed with any joint injury of this kind.
What is cruciate ligament damage?
The cranial cruciate ligaments are found inside a dog's knees – connecting the top of the tibia (the larger bone below the knee or shin bone) to the bottom of the femur (or thigh bone).
These ligaments are made up of connective tissue that stabilizes the knee joint – so injuries in this area can cause significant weight-bearing problems.
How does it happen?
Most commonly, accidents that occur during exercise lead to these types of knee injuries but underlying pathology is usually present.
David Prydie, Advanced Veterinary Practitioner and Owner of Phsyio-Vet explains in more detail:
"The top of the shin bone (tibia) is flat and is called tibial plateau. The thigh bone (femor) sits on top of the tibial plateau. In between the two bones are 2 pads of cartilage that act as buffers. These pieces of cartilage are know as meniscus (single ) or menisci (pleural.)
When someone talks about having "done their cartilage," they are referring to damage to the menisci. In people, spontaneous damage to the menisci can happen. In dogs, it is nearly always associated with cranial cruciate damage. The affected joint is taken to its extreme range of motion and then beyond, and the CCL/ACL ruptures.
Up until 1986, this was the only type of cruciate injury that we saw in dogs. Then simultaneously in UK, USA and Australia, we saw a different type of cruciate rupture. These dogs would present it as acute sporting injuries, but when we took them to surgery there was already advanced osteoarthritis in the joint. What is actually happening is that the tibial plateau, instead of being flat, is actually slopping backwards. The femor is falling off the back of the tibia. This puts the CCL under tension. The ligament slowly stretches and then eventually ruptures.
What are the common causes of CCL tears?
Conformation, over-weight followed by sudden movements and impacts are the most likely actions to cause full or partial tears to a dog's cruciate ligament. Dogs may suffer these kinds of injuries after jumping, skidding, turning or twisting quickly and awkwardly.
How to Prevent Cruciate Ligament Injuries in Dogs
There are a number of different approaches that owners can take to prevent cruciate tears occurring or worsening. These include:
1. Keeping a balanced diet
Make sure that the food you give to your dog contains a good amount of protein for the growth and repair of their tissues. You should also make sure they get a suitable helping of healthy oils like Omega-3, which is commonly found in fish, as this helps with joint care and development.
2. Taking daily exercise
You need to ensure that your dog's muscles remain strong and flexible so that their joints are properly supported.
Taking your pet for at least two walks per day is ideal. Bigger breeds tend to require more exercise than smaller ones.
3. Avoiding "weekend warrior syndrome"
If you don't exercise your dog a great deal during the week, but then go for strenuous walks or runs over the weekend, you may just have "weekend warrior syndrome". While this approach is well-intentioned, it can sometimes do more harm than good.
The amount of exercise your dog gets should remain relatively consistent, whether on a weekday or a weekend. Otherwise, their body will not be prepared for the extra stress – and muscle or joint damage may result.
4. Maintaining a healthy weight
Heavier dogs are most likely to suffer cruciate ligament injury, partly due to increased pressure on their joints when moving. To reduce the likelihood of your pet developing this kind of damage, it's best to be careful what you feed them and to keep an eye on how much they eat.
The amount of dog food you should give them each time depends on their breed – larger breeds tend to require more, smaller breeds less.
This is another reason to keep a dog properly exercised, as it will help them to burn off any excess calories and keep their weight down.
5. Recognising early signs
If you can catch a dog's cruciate ligament injury early, it's likely that a greater number of treatment options will be open to you. Success rates are also greater when vets can tend to a pet with joint injuries shortly after they occur.
That's why it's vital to look out for the early signs of CCL damage. These include:
Swelling of the affected joint
An unwillingness to put weight on the affected joint
Limping
Holding up the affected rear limb
Difficulty standing from a sitting or lying position
Walking stiffly or unsteadily
An apparent dislike of the joint being touched or handled
Stiffness on rising
Depending on the severity of a dog's cruciate ligament injury, vets can use a variety of treatment options, including surgical techniques, painkillers and anti-inflammatory drugs, rehabilitative exercises and gentle home exercise plans that you can undertake with your pet.
The specialists at Physio-Vet care deeply for each and every patient and owner. See here for further advice from the team about the condition.
If you wish to find out more about how to prevent cruciate ligament injury in dogs, or if you would like to talk to our specialists about any concerns, simply contact us today.