Is Elbow Dysplasia in Dogs Genetic?
1st November 2020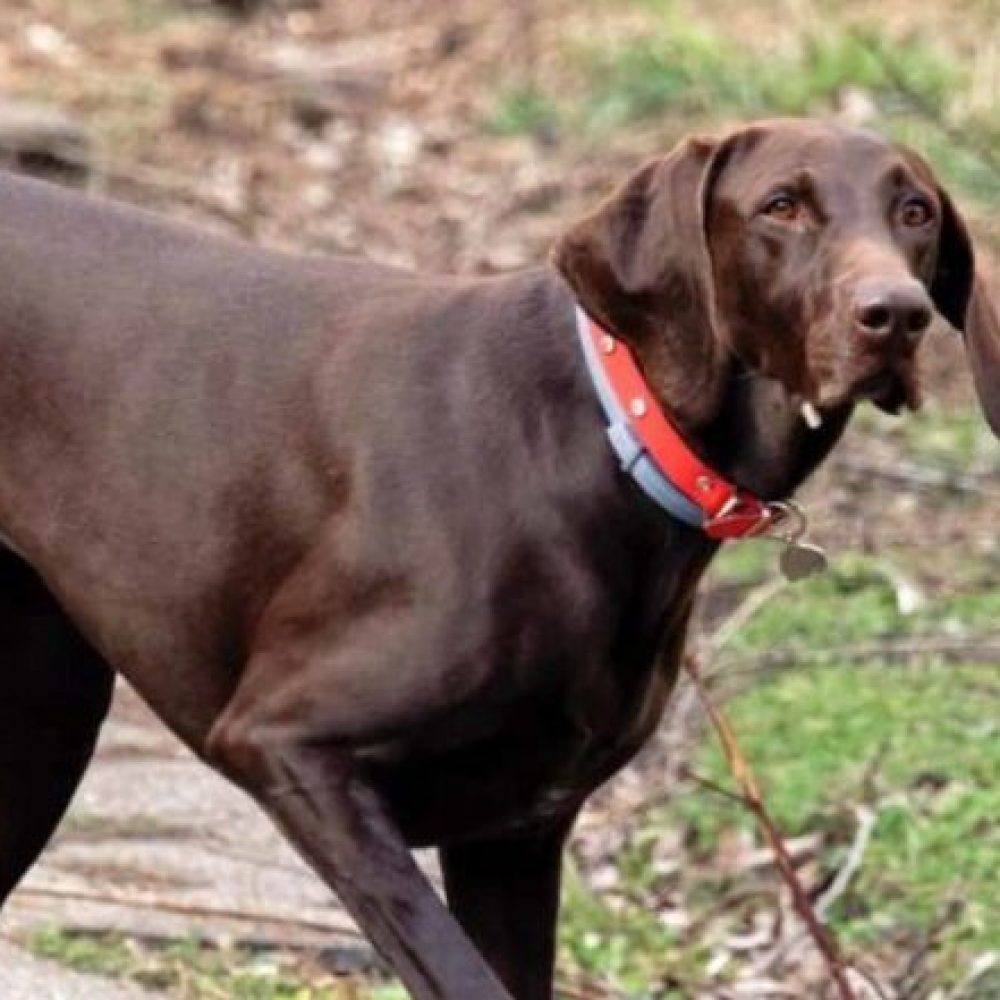 Canine elbow dysplasia is a common condition affecting a dog's elbows. In this article, we ask:
Is elbow dysplasia in dogs genetic?
What dog breeds are at risk for elbow dysplasia?
What are the early signs of elbow dysplasia in dogs?
How do you treat elbow dysplasia in dogs?
How long can a dog live with elbow dysplasia?
Elbow dysplasia is prevalent among certain breeds of dog. Even one of the most popular dog in the UK – the Labrador Retriever – typically sees 20-40%[1] of its numbers affected by elbow dysplasia.
So what exactly is elbow dysplasia? The condition is the result of a dog's elbow joint failing to develop correctly, preventing its components from working properly together.
There are a number of specific types of elbow dysplasia, including:
medial compartment disease: cartilage erosion in part of the joint
fragmented medial coronoid process (FCP): a crack in the joint which causes it to separate
ununited anconeal process (UAP): where parts of the joint are not fused together properly
osteochondritis dissecans (OCD): a disease affecting cartilage
So, is elbow dysplasia in dogs genetic? How can you tell if your dog has it and what can you do to treat it?
The team at Physio-Vet know that most pet parents would do anything to help improve their best friend's quality of life. We've created this article to shed a little light on elbow dysplasia in dogs, helping you to find the answers.
Is elbow dysplasia in dogs genetic?
Yes – most commonly, the tendency towards elbow dysplasia is passed down from a dog's parents. Specialists who breed dogs can help to reduce its prevalence by mating together dogs that are free from the condition.
Smart breeding decisions like this make it far less likely that the resulting puppies will develop dysplasia.
If you're considering buying a puppy from a breeder, you should first consult the dog's "Estimated Breeding Values" (EBVs). These figures represent hip and elbow "scores" calculated by way of a Kennel Club approved dysplasia scheme involving x-rays and other tests.
The lower the value – particularly if it is below zero – the less likely the dog is to develop elbow dysplasia.
Environmental factors, including a lack of exercise, poor nutrition and obesity can also increase the risk of elbow dysplasia.
What dog breeds are at risk for elbow dysplasia?
Elbow dysplasia is most commonly found among larger breeds including Golden Retrievers, Labradors and German Shepherds. However, the condition is not breed specific and may also affect smaller dogs.
Symptoms can begin to show in dogs as young as 5 months, so it's definitely worth arranging for diagnostic imaging, such as a CT scan, as soon as these signs start to appear.
What are the early signs of elbow dysplasia in dogs?
If your dog struggles to bear weight on one or more paws, this may be a sign of elbow dysplasia.
You may also notice the affected paw turning outwards a little more than the others. A stiff manner of walking, particularly after exercise, and on rising, or a reluctance to exercise at all can also suggest elbow dysplasia.
How do you treat elbow dysplasia in dogs?
If your dog has developed elbow dysplasia, there are a few things you can do. First of all, it's important to keep your pet's weight down, as heavier animals will suffer greater discomfort. Your dog should get regular, gentle exercise; short walks on a lead are best.
Try to make sure your dog doesn't overexert itself by running or jumping too much. It should also get lots of rest and recuperation after exercise.
In some cases, painkillers or anti-inflammatories may reduce discomfort. It's also possible to opt for surgery or physiotherapy in order to treat the problem, or improve the condition of the joint.
How long can a dog live with elbow dysplasia?
While elbow dysplasia is a long-term condition, it shouldn't shorten your dog's life. Reduced exercise due to discomfort may lead to issues such as obesity, but a good diet, exercise and proper treatment will ensure that they stay healthy and enjoy a good quality of life.
Hip dysplasia is another common condition among dogs. We provide further details of this condition here.
We understand how difficult it is to see your dog in discomfort, so if you are concerned about your pet's joint health, we recommend getting in touch with Physio-Vet as soon as possible.