Ways to speed up your pet's healing time after surgery
1st April 2022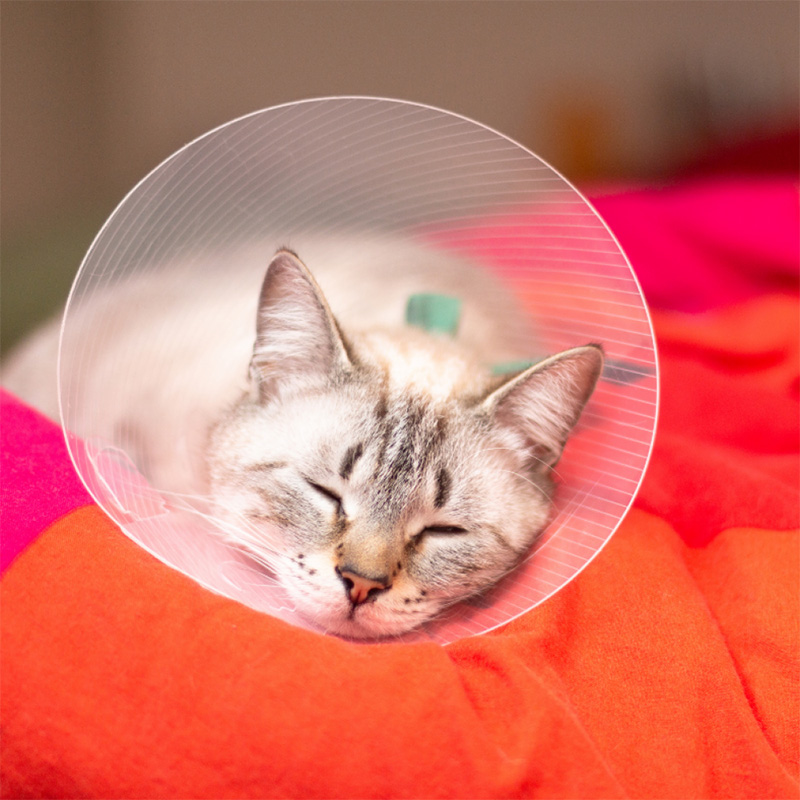 Post-operative care for your dog, cat, or even rabbit is vital towards ensuring they make a full recovery and go back to living a happy, healthy life. Every pet is different in terms of age, breed, fitness level and the type of condition they are being treated for.
However, there are a few ways to speed up your pet's healing time after surgery, without the risk of any complications along the way.
Follow your vet's instructions
First, make sure you follow all of your veterinarian's instructions carefully. They know better than anyone on what's best for your pet to aid the healing process.
This includes guidelines on wound care and recommended medication such as antibiotics to minimize discomfort and prevent infections, alongside prescribed anti-anxiety meds or sedatives to help them relax.
Restrict activity
Limiting your pet's activities following an operation for a period of time will give them the best chance of a safe and speedy recovery. This means no running, jumping, walking (especially after orthopaedic surgery and is only essential for toilet breaks), climbing or going up and down the stairs. Overall, at this point in your pet's healing time, too much movement could have a negative impact on their wound.
Keeping them housebound and confined to a warm, comfortable space such as a crate with plenty of room will enable bone remodeling and/or the incision to heal much faster.
Use an E-collar
Speaking of restrictions, if your pet is licking or chewing at their stitches, an Elizabethan collar (otherwise known as the "Cone of Shame") will reduce the risk of infection, whilst preventing them from gaining access to the wound. Typically, it may need to be worn for up to two weeks, so don't give in to those sad puppy-dog eyes as removing it won't do them any favours.
Monitor their incision
Paying special attention to the incision site is one of the most important ways to speed up your pet's healing time. Indications of an abnormal incision include excessive swelling, bleeding, bruising, oozing and inflammation.
Any of these signs are a cause for concern and reaching out to your vet as soon as possible is the best course of action to take. If the bandage has become wet or is in need of changing, call your nearest clinic for instructions or an emergency visit.
Rehabilitation
Finally, post-operative rehabilitation restores pets to normal function (or as close as is possible), efficiently and safely following an illness or surgical procedure.
Here at Physio-Vet, our veterinary rehabilitation programmes consider the whole pet, not just the area of injury. A combined effort of physiotherapeutic techniques like laser therapy, hydrotherapy and acupuncture with the invaluable effects of boosting mental wellbeing will help them get back on their feet in no time at all.
So there you have it. We hope you find these tips useful!
Remember, when you incorporate love and care with physical treatment, good food, clean living space, medicine, and attention, your pet should start feeling better very quickly after surgery or an injury.
For more information, call us on 01270 586008 or message us directly via the form on our website.