Sports Dog Injuries
What Are Sports Dog Injuries?
Many sports dogs and other canine athletes get injuries which are commonly not picked up by vets in general practice. This is mostly due to the drive of the dog to carry on training and competing regardless of pain. We are used to seeing these dogs and examining them in different ways.
This allows us to pick up these injuries and treat even the most subtle of sports dog injuries. Signs of a problem may not even be a limp. Owners may start to notice changes in their dog if their time is slower than usual, they've started to knock down poles, or are running under jumps.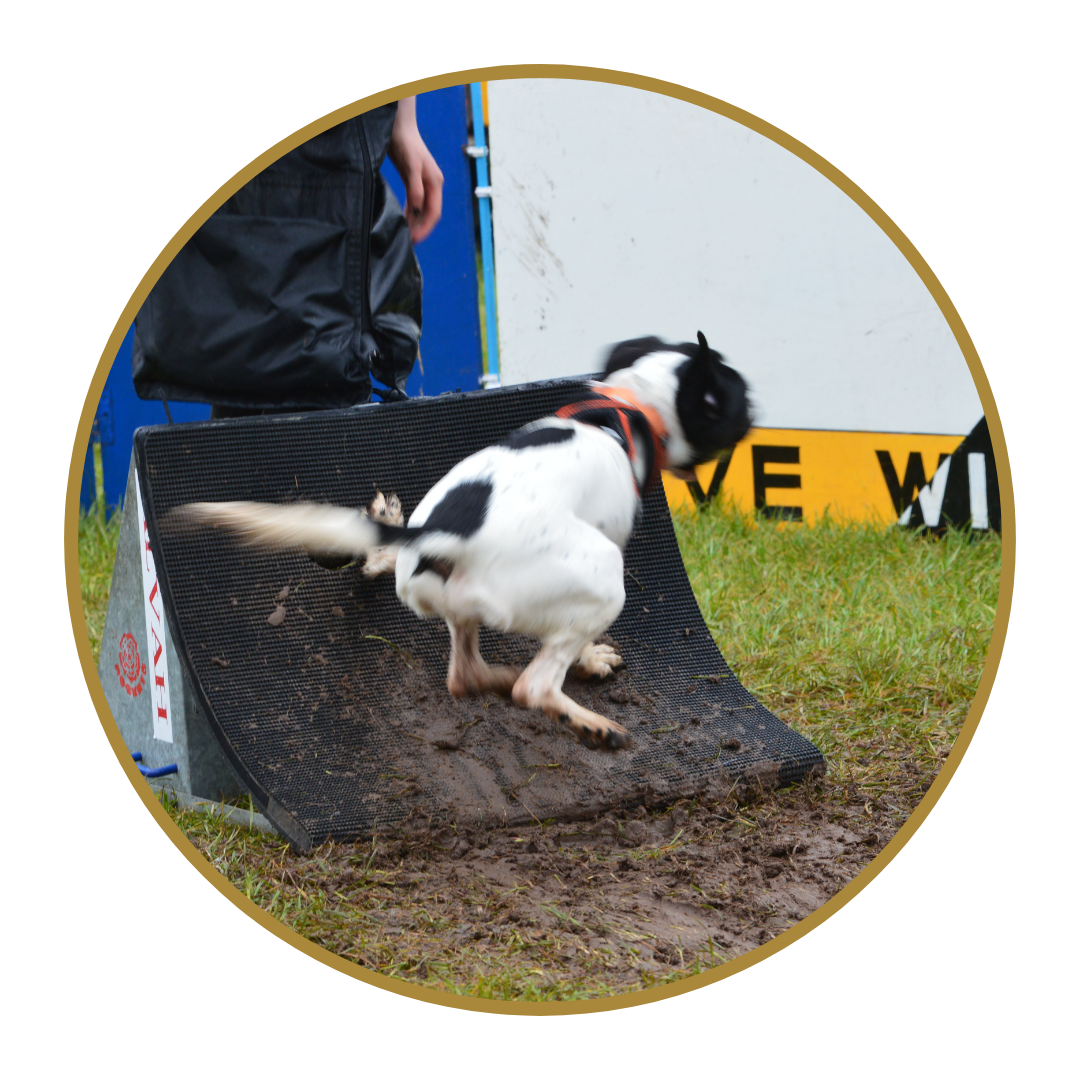 How Do We Treat Sports Dog Injuries?
Our canine sports medicine team can help your dog to run faster, avoid and recover from injury, turn sharper and compete for longer. Treatments at our clinic can improve your dog's athletic performance as well as maintaining a happy, healthy life. We help to treat a variety of canine athletes working on agility, flyball, obedience, IPO, working trials, mushing and much more. We understand how focused sporting dogs are, and how to help each individual dog to better their field.
Our vets, David and Vicky, were trained in Canine Sports Medicine by Agility guru Chris Zink from the USA. Chris is acknowledged as one of the leading lights in this field in the world, and published books 'Coaching the Canine Athlete', 'The Agility Advantage' and 'Dog Health and Nutrition for Dummies.' The rest of the Physio-Vet team have also attended courses with Chris Zink, and our canine sports medicine knowledge is unparalleled. What's more, we will help you to understand the causes of your sporting dog's injury, the depth of the problem, and how to prevent and rehabilitate them.