Common Neurological Disorders in Dogs
1st March 2021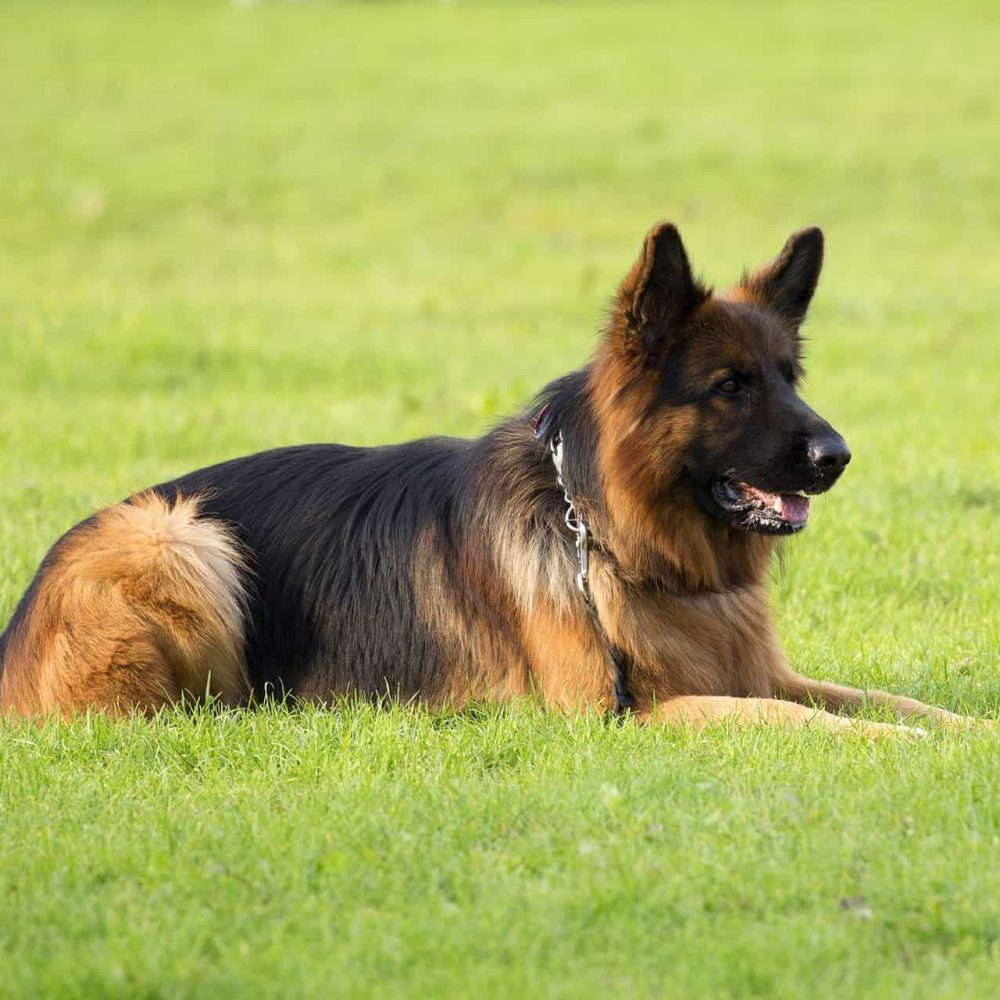 If you're concerned that your dog has a neurological disease or disorder, this article will provide some clarity. We'll cover the following:
What is a canine neurological disease or disorder?
Common neurological conditions in dogs
What are the signs and symptoms of a neurological disorder?
How are neurological disorders in dogs treated?
Approximately one in ten dogs in the UK are estimated to develop some form of neurological problem, making this kind of disorder relatively common.
Neurological issues are conditions that affect the nervous system and block or negatively affect certain nervous signals that are usually sent to the muscles.
The veterinary neurologists at Physio-Vet are highly trained in the treatment of these disorders and take a range of approaches in order to treat or rehabilitate pets, aiding in the recovery of their neuromuscular system and helping to restore them to a great quality of life.
Physio-Vet's specialists understand that any neurological disorder can have a severe impact on the wellbeing of a pet. They know that most owners feel helpless when caring for an animal whose health is affected in this way.
This is why the team works tirelessly on tailored plans designed to improve each individual pet's condition, offering their family peace of mind.
What is a canine neurological disorder?
The main centres of the nervous system are the brain and spinal cord. Any condition that affects the connection between these points and the rest of the body is called a neurological disorder.
These conditions are most commonly caused by diseases, injuries or other health-related abnormalities.
Common neurological disorders in dogs
The most frequently diagnosed conditions of this kind include:
Spinal diseases
Spinal issues have a variety of symptoms and may cause problems with movement, pain and loss of sensation. They include "wobbler syndrome" and Canine Degenerative Myelopathy. While the first condition can affect pets of any age, the second commonly affects older dogs.
The team at Physio-Vet regularly treats cases of intervertebral disc disease (IVDD), which causes the painful degeneration of the discs between dogs' vertebrae. Some of these cases are treated surgically, some conservatively. All cases receive a comprehensive rehabilitation program that may include acupuncture, laser physiotherapy and hydrotherapy. This makes a huge difference to recovery rates.
Another common condition is lumbosacral disease (L/S), which is a similar condition to the human condition sciatica, and is caused by the compression of nerves at the base of the spine. This condition is often diagnosed only on CT scan. Physio-Vet is having very good results treating this condition with a course of shockwave therapy.
What are the signs and symptoms of neurological disorders?
The symptoms of neurological problems in dogs and cats can significantly vary depending on the specific condition.
Canine Degenerative Myelopathy – a type of spinal disorder – causes coordination problems in the hind limbs, leading to difficulty walking. Symptoms may include foot-dragging or the "knuckling" of paws.
If your dog is suffering from vestibular disease, however, it's likely they'll display balance problems and a sense of disorientation. You may also see their head tilting regularly, with the associated loss of balance causing a tendency for the pet to fall or lean in the same direction as that tilt.
Another sign of vestibular disease is nystagmus, or jerky eye movements.
Seizures and tremors can vary from general "grand mal" seizures to a shaking of the head known as "idiopathic head tremors".
If your pet displays any of the above signs, you should arrange a veterinary appointment as soon as possible to check for any neurological disorders.
Conditions affecting the nervous system do not tend to impact larger or smaller breed dogs specifically. Canine Degenerative Myelopathy, for example, most commonly affects German Shepherds, but is also regularly found in Corgis, Boxers and Rhodesian Ridgebacks.
Intervertebral disc disease(IVDD) is common in Dachshunds, Pugs, Pekes and Spaniels. Lumbosacral disease is common in German Shepherd dogs and larger breeds.
How are neurological disorders in dogs treated?
Physio-Vet has a wide range of treatments available for neurological disorders, depending on the exact nature and severity of the condition. According to your pet's requirements, the team will design a bespoke program to aid in their recovery.
These treatments may include surgery, hydrotherapy or the use of an underwater treadmill, balance exercises, ultrasound, cryotherapy, laser therapy, acupuncture and pain control techniques.
Take a look here for further information about the specialist neurology services offered by Physio-Vet.